WINTER SALE 25% OFF SITE WIDE | CODE: TAKE25 | Stay organized, hands-free and still look fabulous no matter where life takes you.
Say goodbye to the frustration of digging through your bag for keys or cramming essentials into your pockets.
SHOP NOW
LaVieatrac's PATENTED MAG STRAPS can be used on...
No pockets, no problem

Secure it through clothing, such as yoga pants and work attire. Attach your work badge or keys!

Tired of digging for your keys?

Great for looping around bags, luggage, backpacks, and more!

No Hooks?

No problem. Affix it to metal with the built-in high strength, rare earth magnets.

Wrap and secure

around chairs, shopping carts, gym equipment, bicycle handles, strollers and more! 

Wear around your wrist.

Like a traditional wristlet.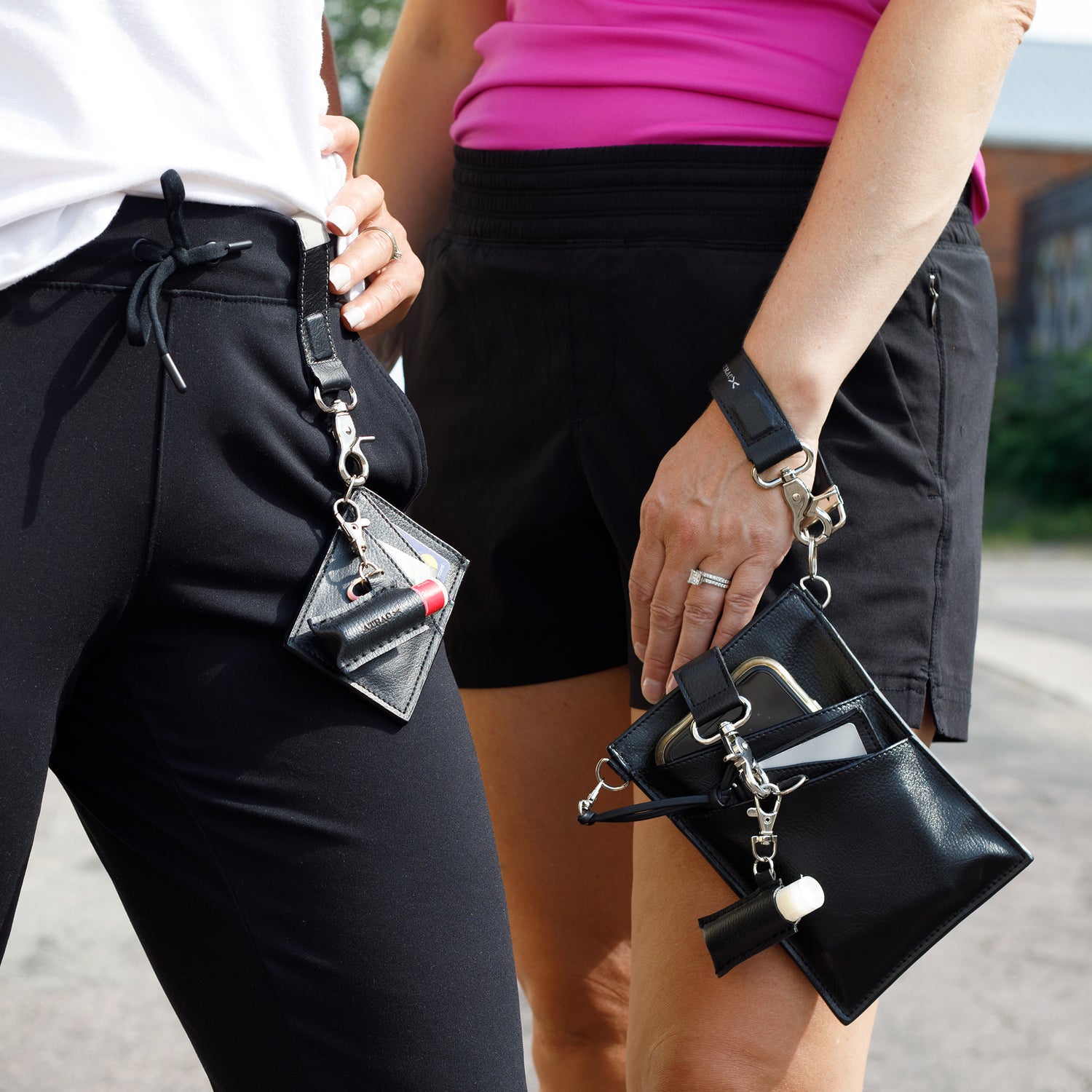 No matter where you're headed
Our beautiful, sleek phone pouch is great for everyday uses. Work, traveling, the beach, or a night out, we have you covered. Concerts, sports, events, even when they prohibit most bags our wristlet phone pouch is allowed in. Tested and approved!
Shop Sets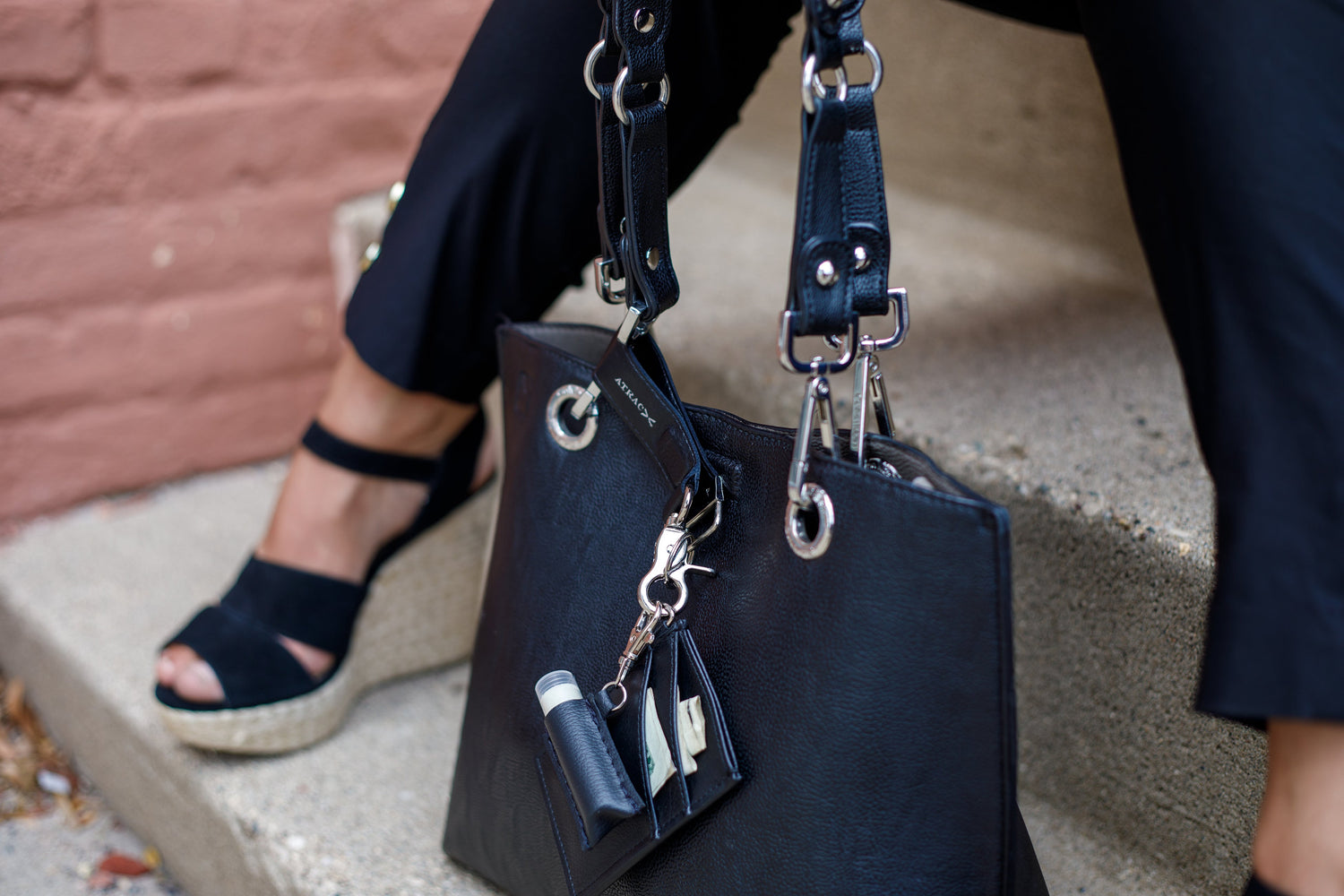 Modern yet Timeless.
Our MAG STRAP keychains are PATENTED (U.S. Pat. 11,805,863). We bring a modern yet timeless touch to your everyday essentials, with game-changing magnetic solutions you never knew you needed.
Shop MAG STRAPS here!
"One of those essentials you will buy and wonder 'How did I ever live without it.' " - New York Trend NYC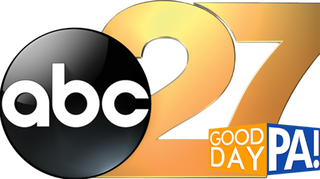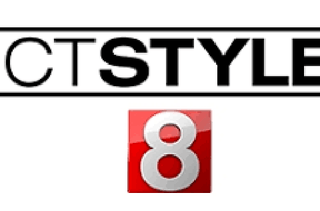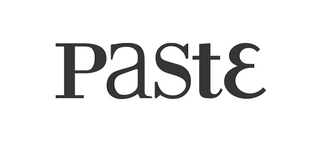 FREE shipping on orders over $50

Ships within 1-2 business days

Beautiful, soft, vegan leather.

Looks and feels like leather.

MONEY BACK 100% GUARANTEE

Love it, or receive a full refund on all purchases.

Mission Africa

For every Mag Strap sold a portion goes to Mission Africa, an orphanage, school in Ghana.

Shopify Secure

PCI compliant.

Secure and protect.
Let customers speak for us
Hi, I'm Kathrina, and a Mom of 4 and my family is located in, Minnesota. Let me tell you how I came up with the idea for the now patented Mag Strap. I was shopping with my toddler, when she had toddler moment. Unfortunately, I have a talent for hiding my keys at the bottom of my bag and could not find them. I was standing in the pouring rain, and the more I dug in my purse trying to find them, the more frustrated I became. I knew I had to find a solution to this never ending problem. I experimented with some strong magnets at home, and glued them into some material I had at home and created a prototype. The concept for the Mag Strap Mini was created. Little did I realize, I had created a universal magnetic strap with so many uses!
Long story short, my brand LaVieatrac was born. With the proven concept at vendor events and customer demand, I added wristlet sizes, and designed and built cell phones pouches, wallets and lip balm holders to create a complete collection! I am passionate about providing unique high quality fashion accessories that fits your lifestyle.
Wristlet Phone Pouch with Wallet
Regular price
$120.00 USD
Regular price
Sale price
$120.00 USD
Unit price
per
Sale
Sold out
Share
The Best Bang for Your BUCK! Here's your chance to try three of ATRAC's accessories. You SAVE $25.00 + Free shipping
View full details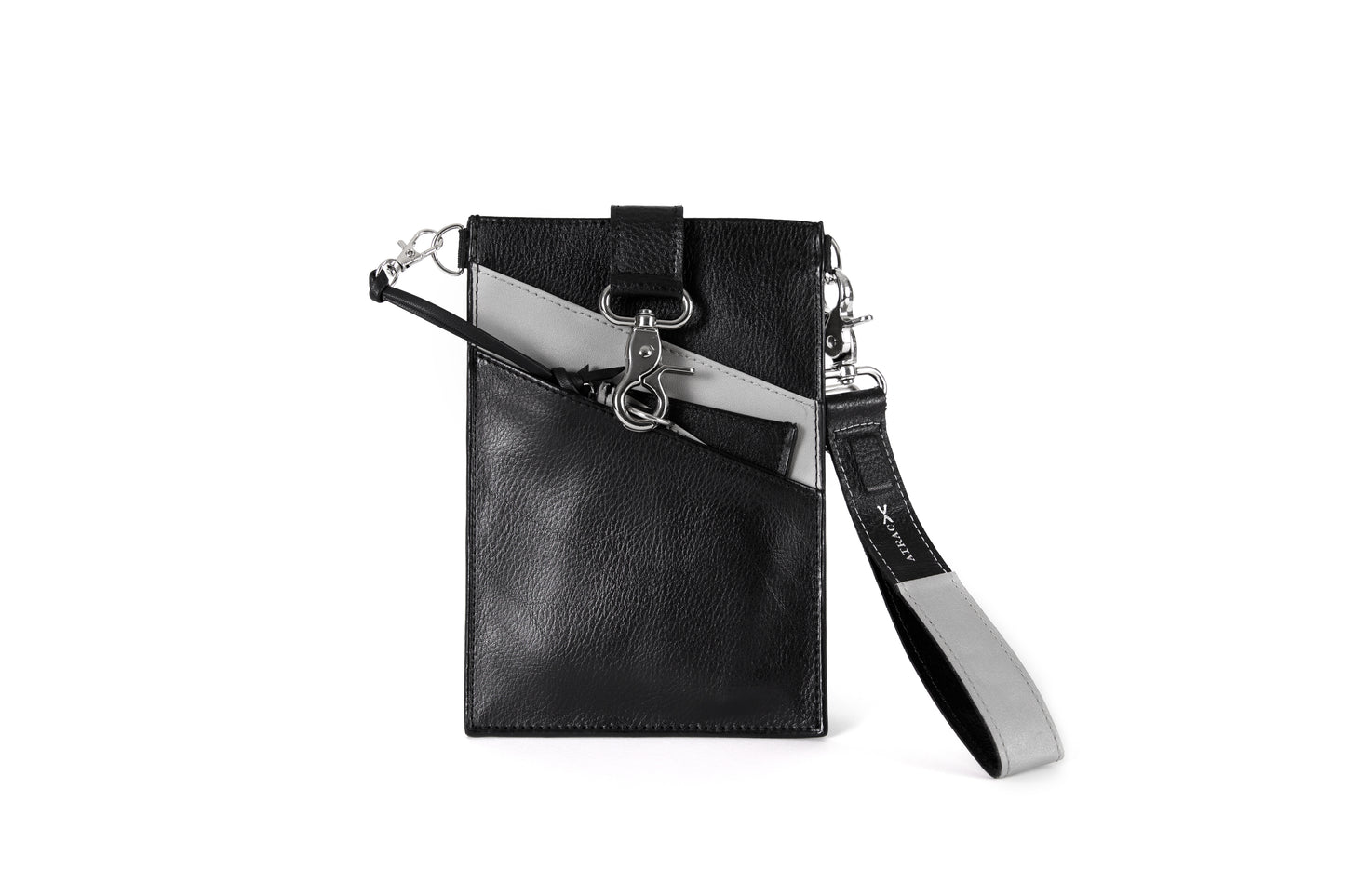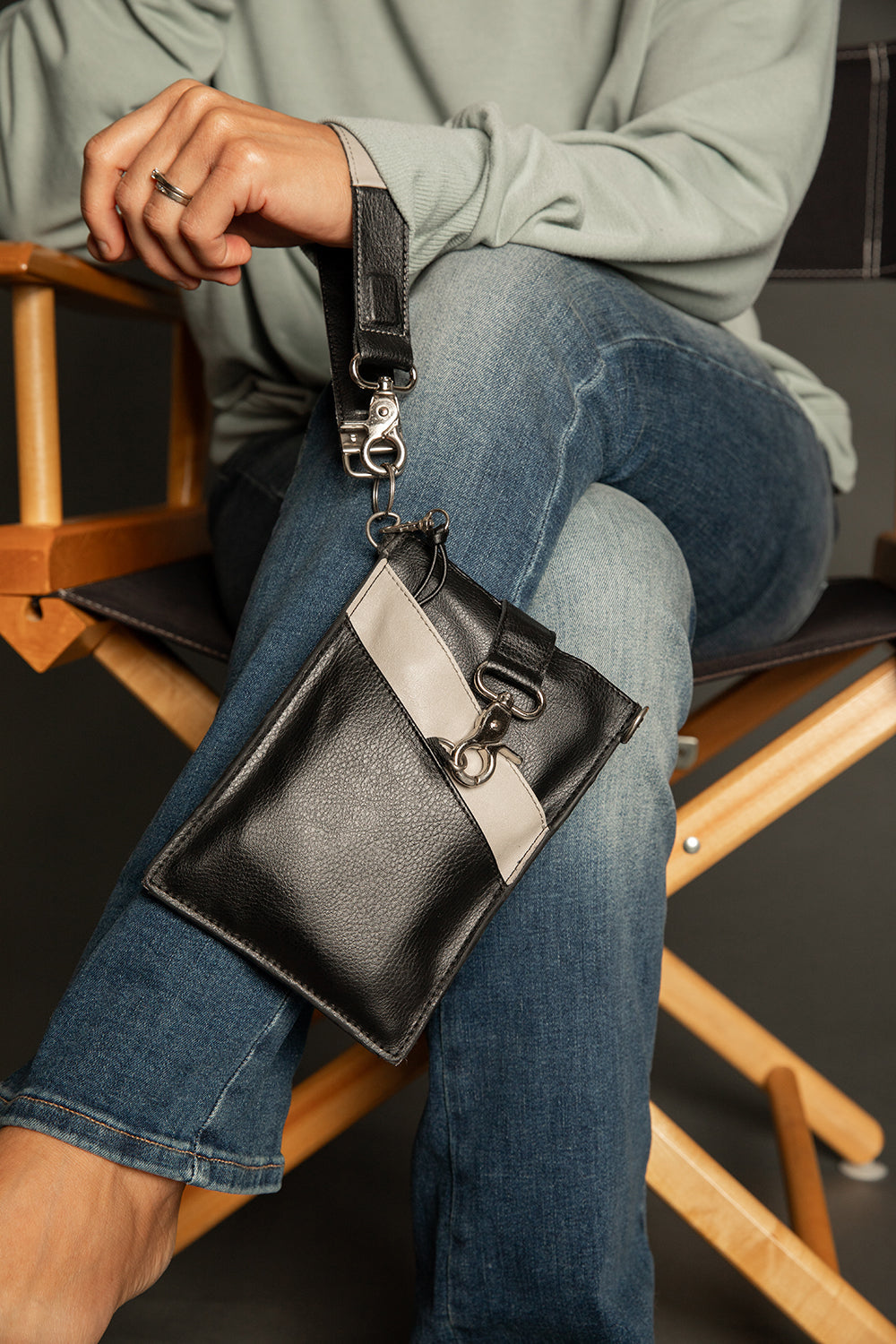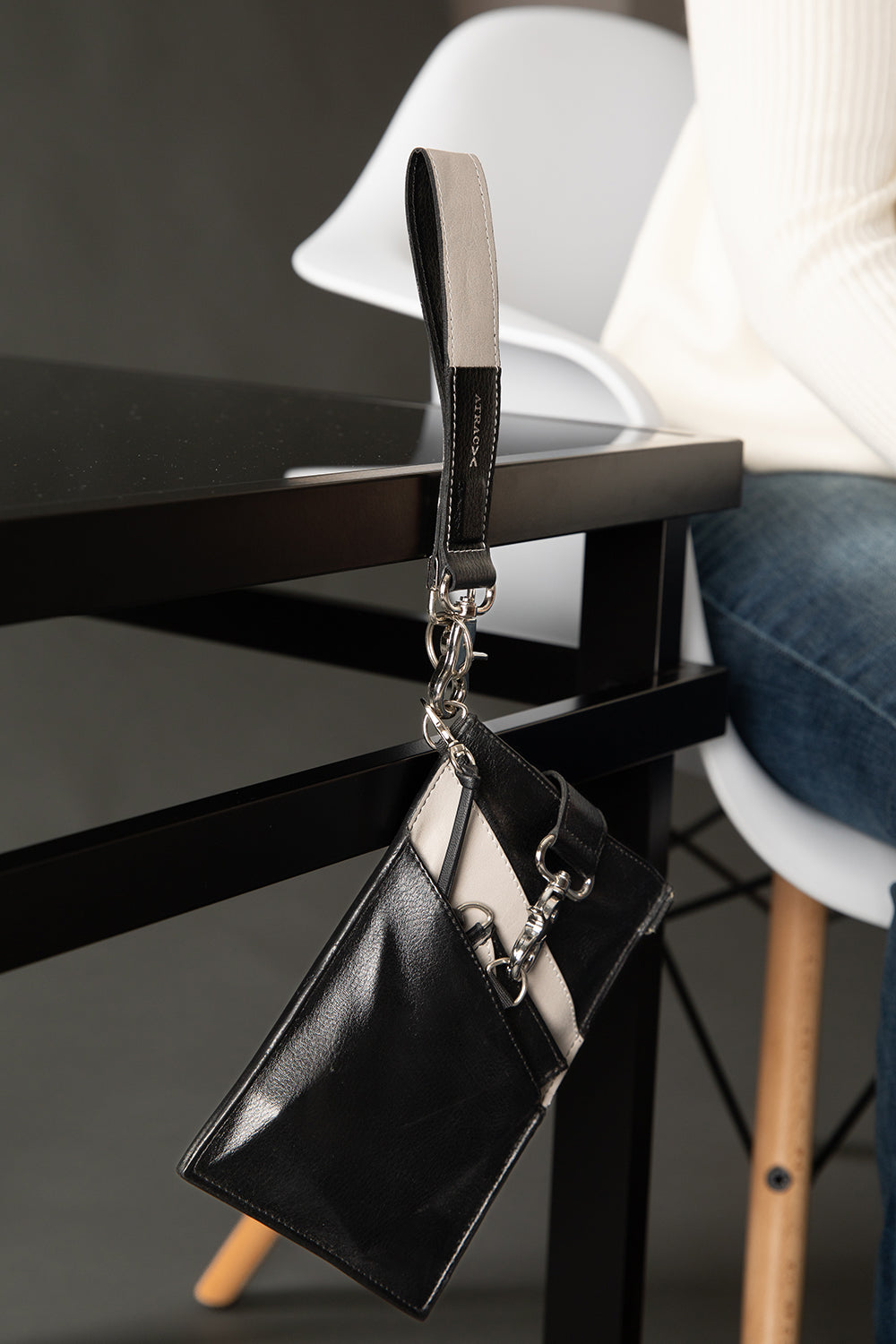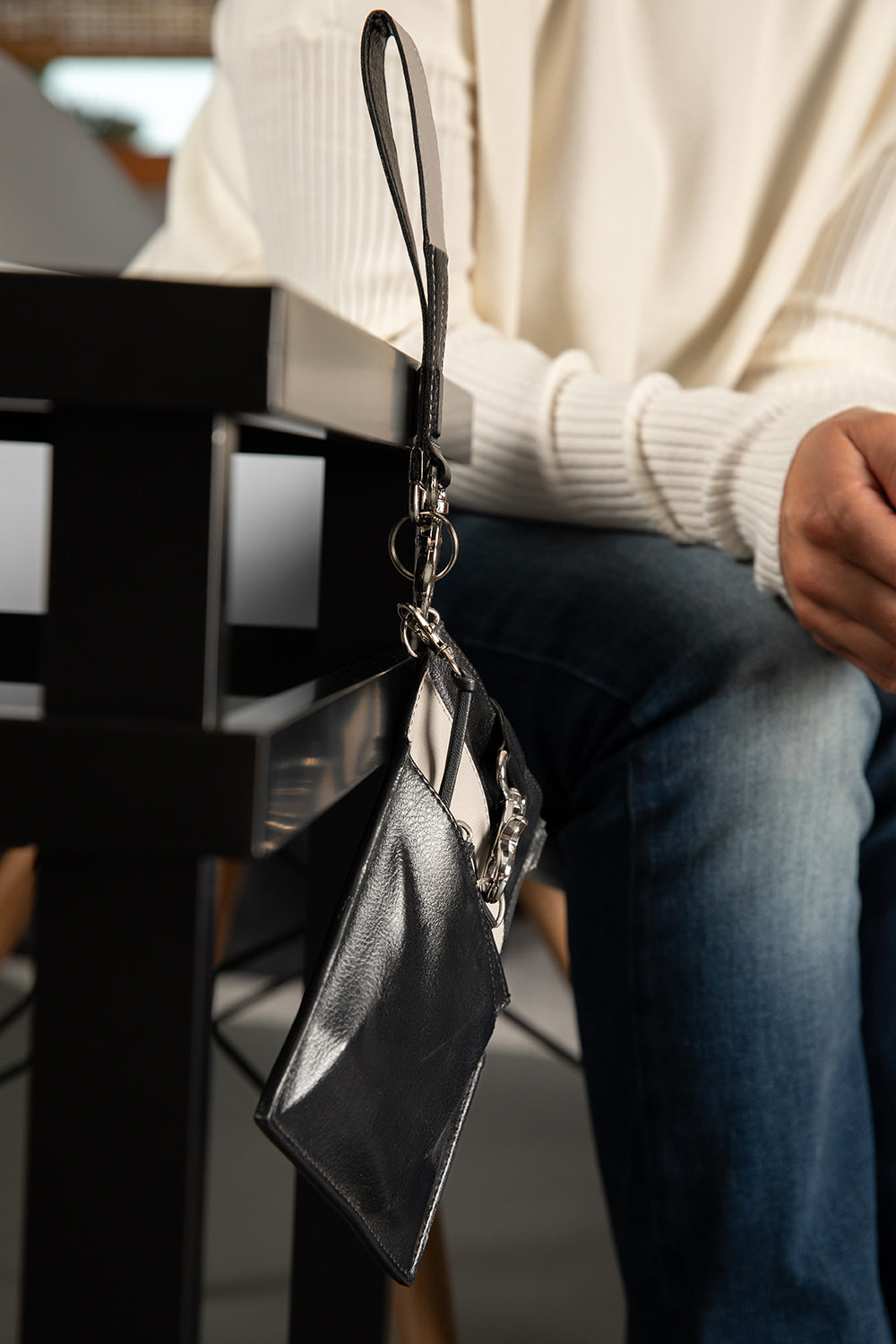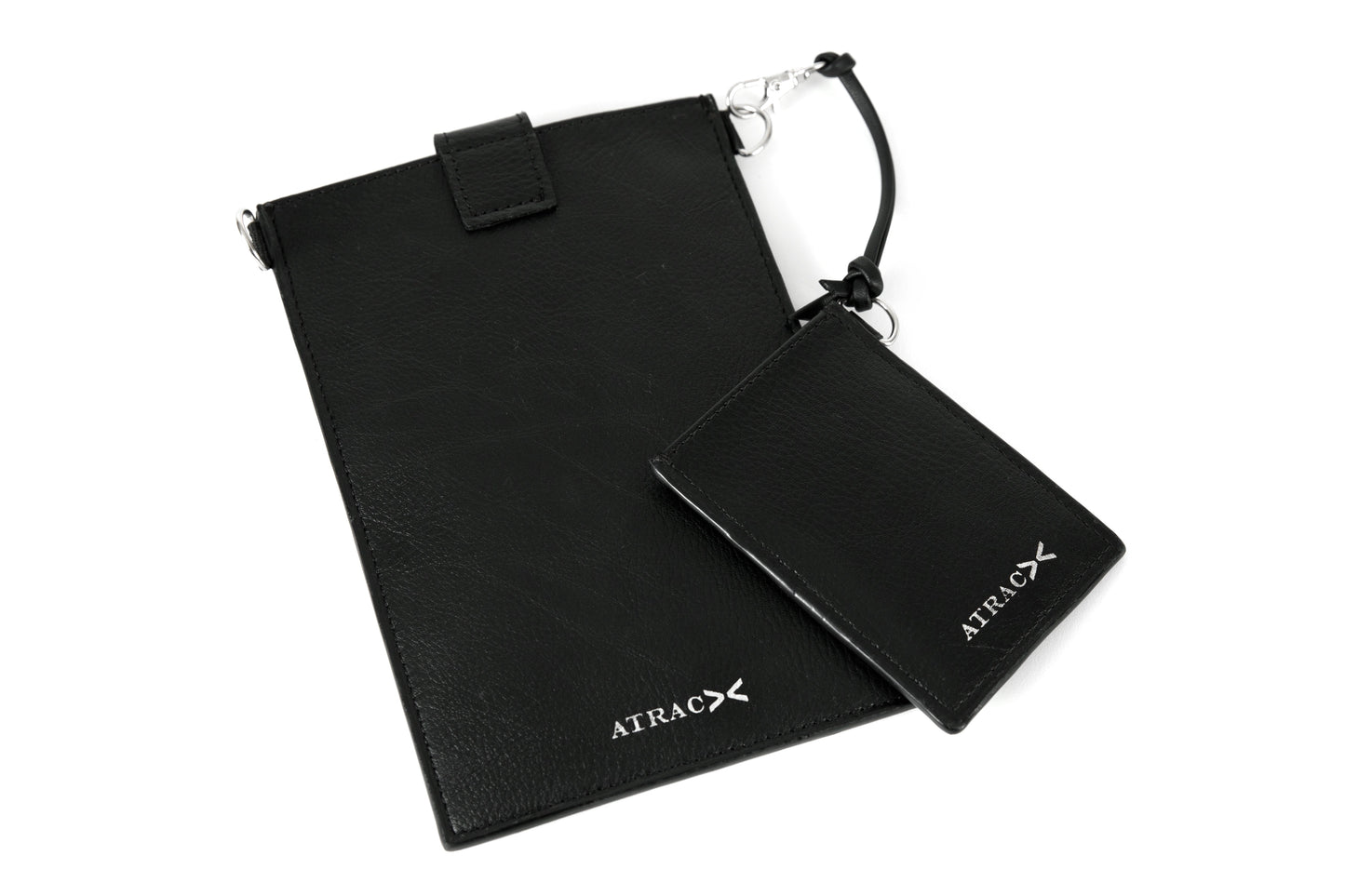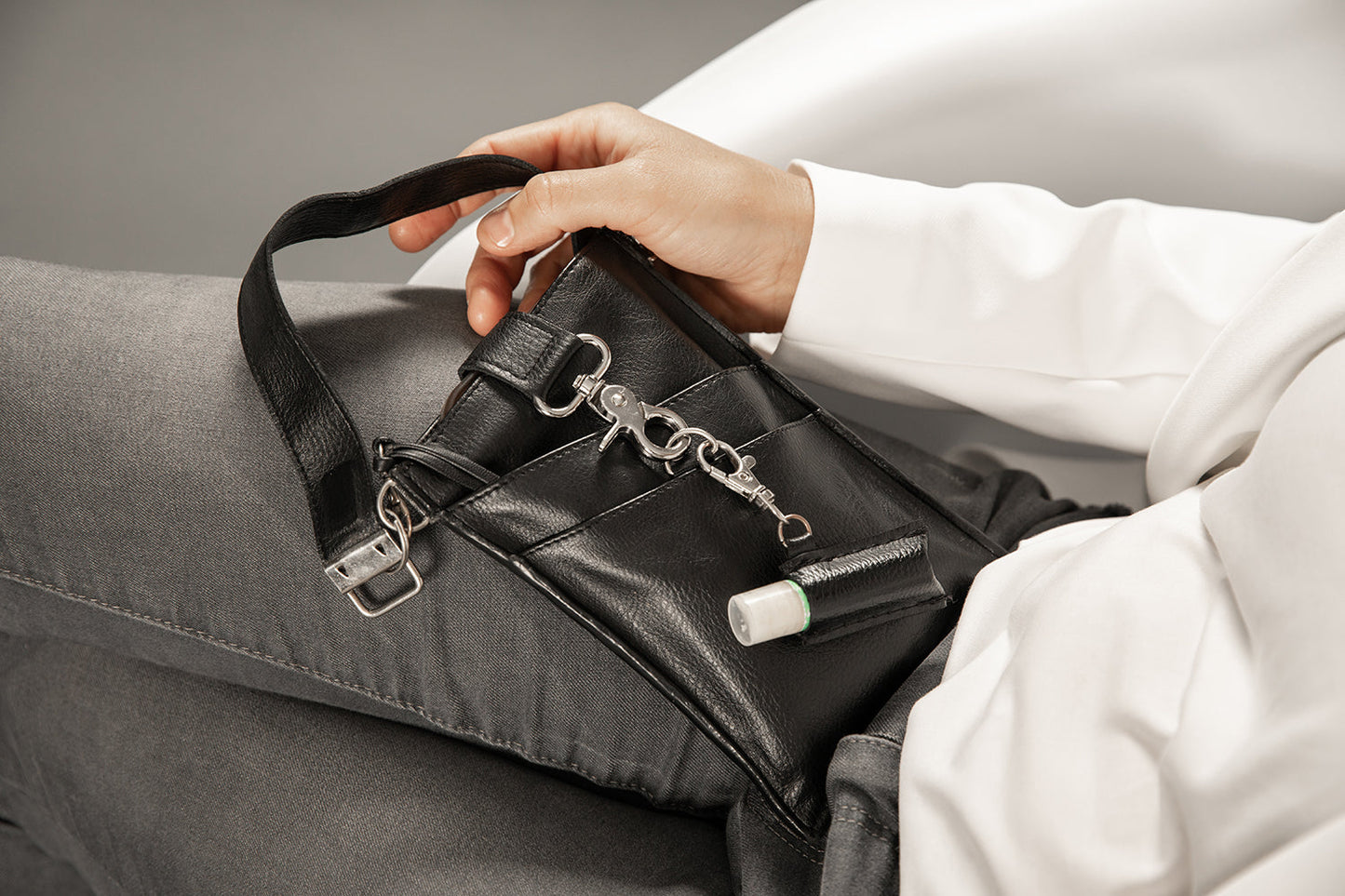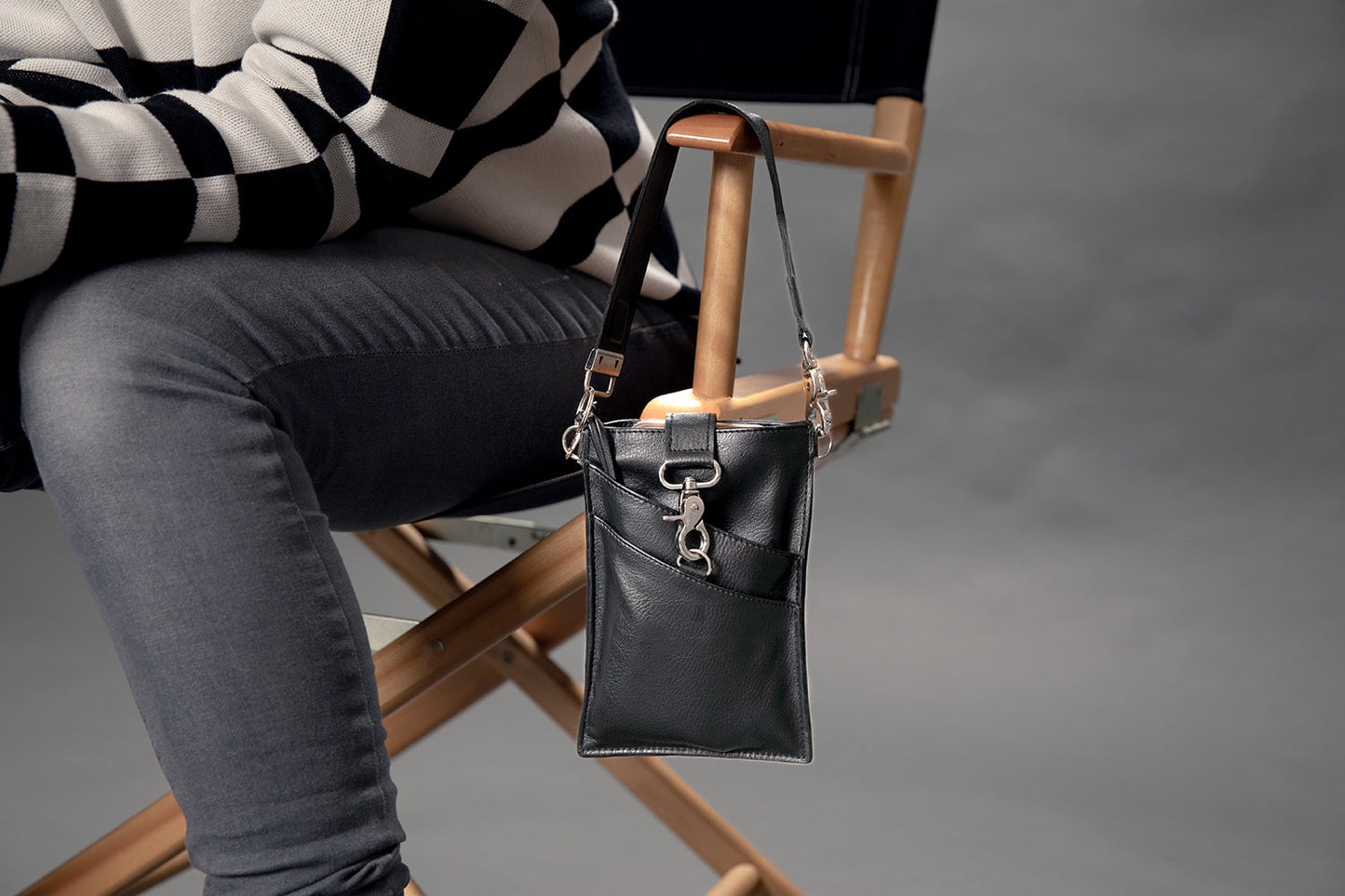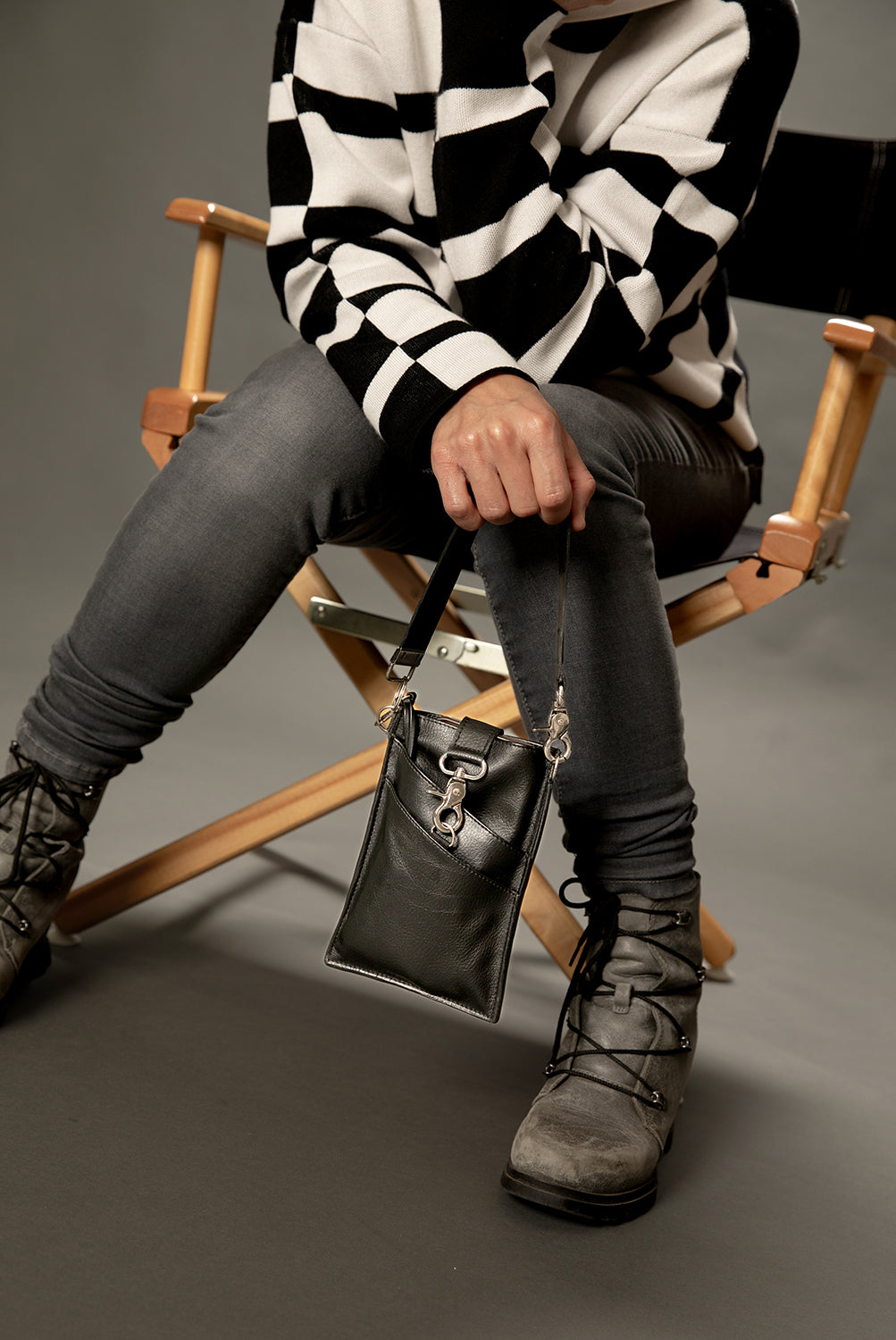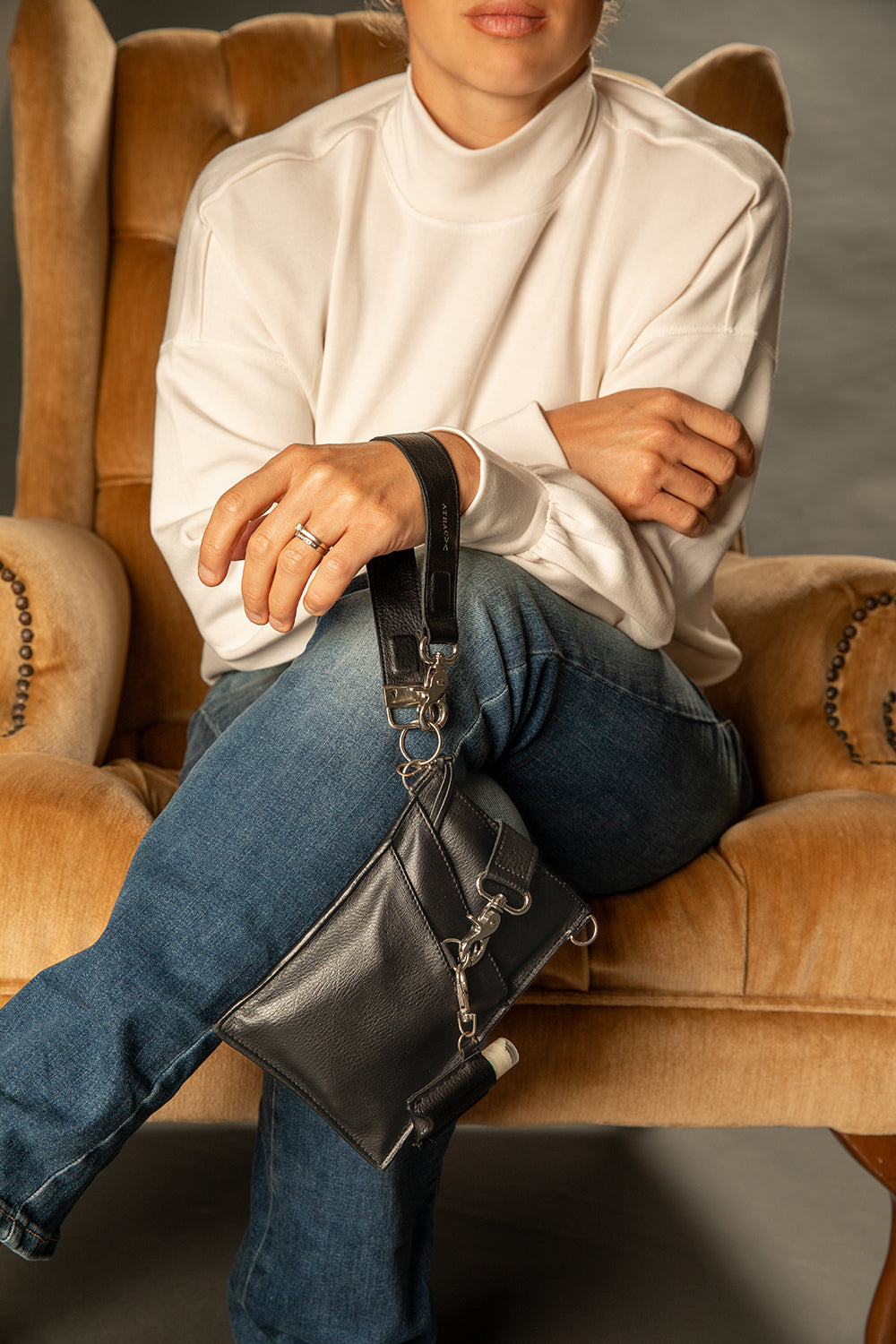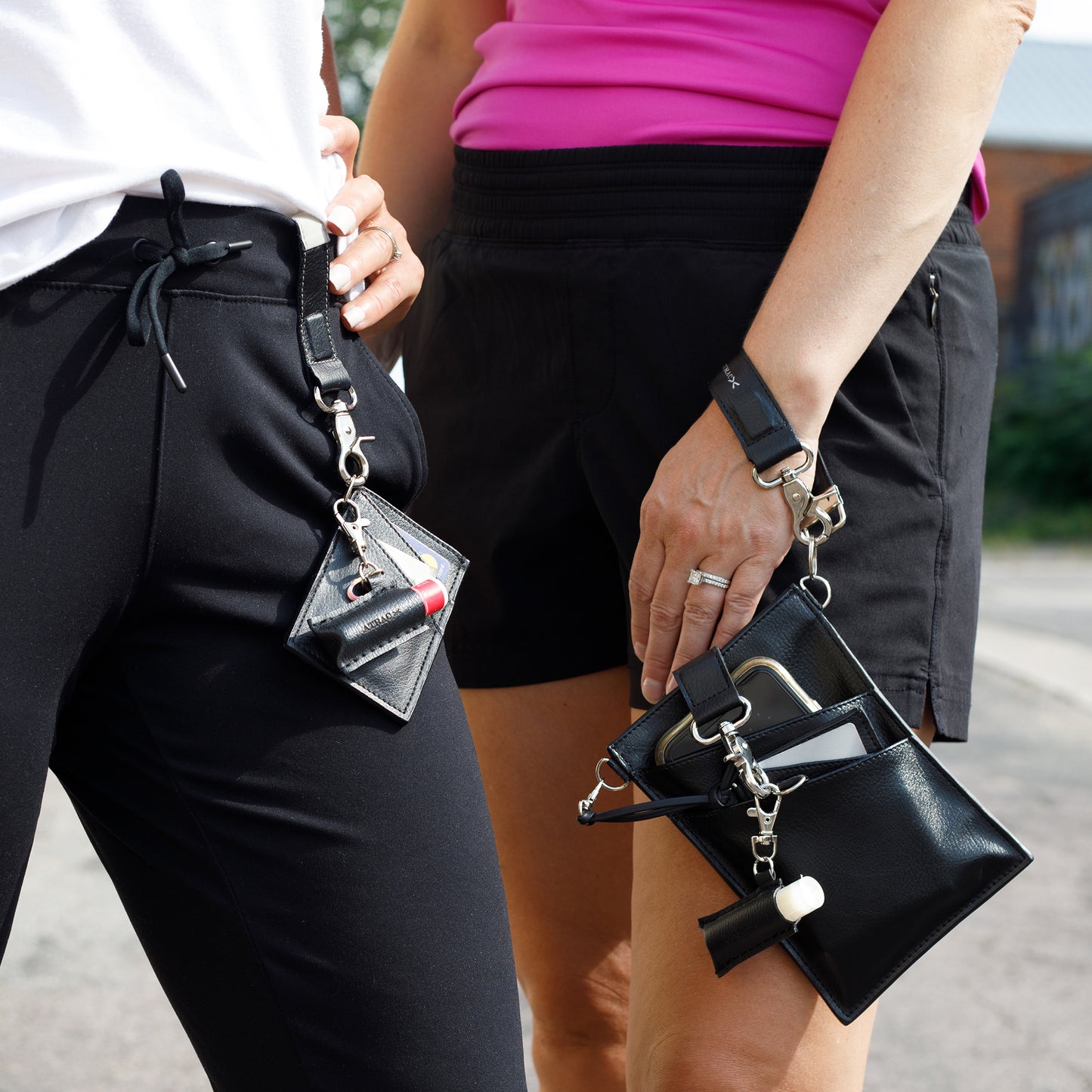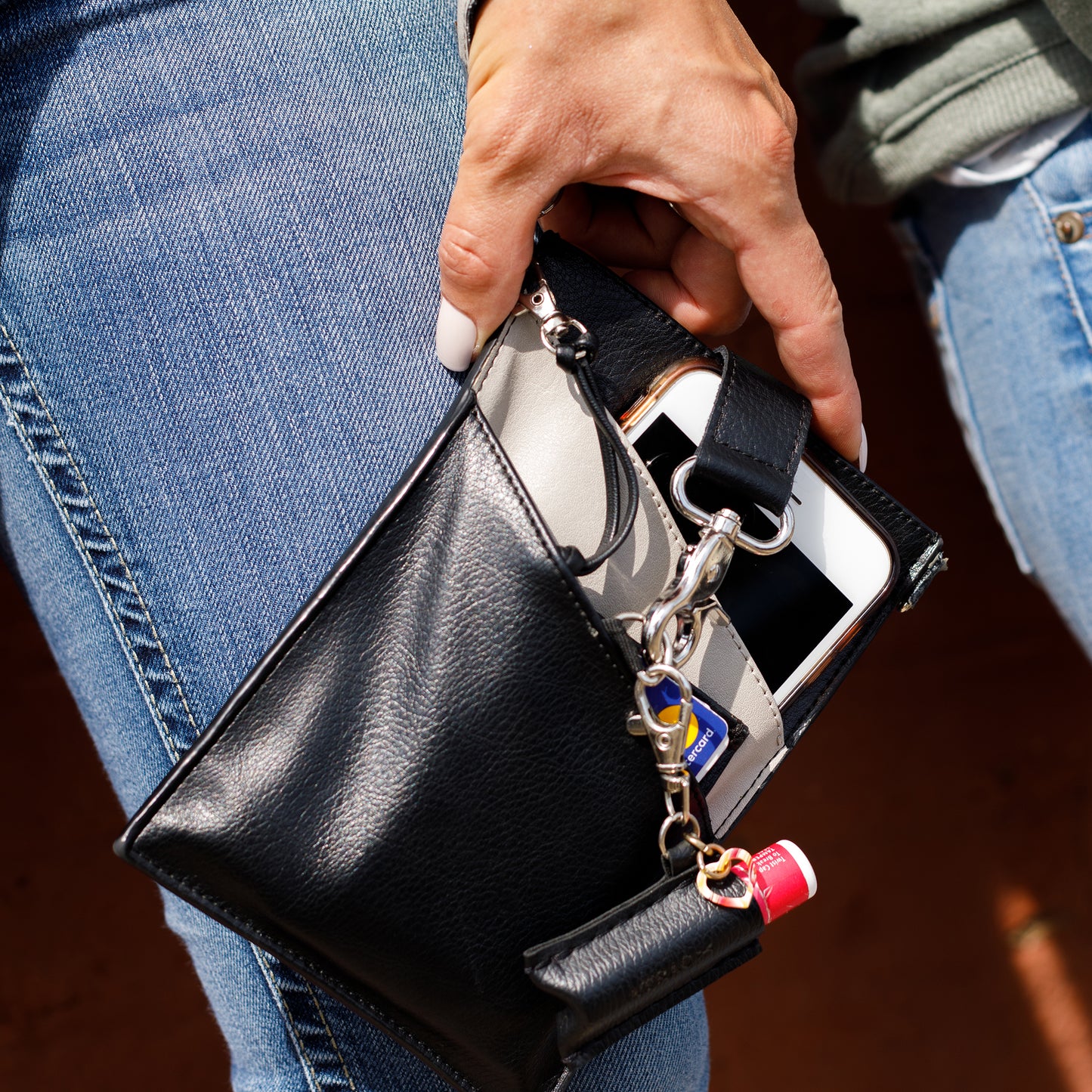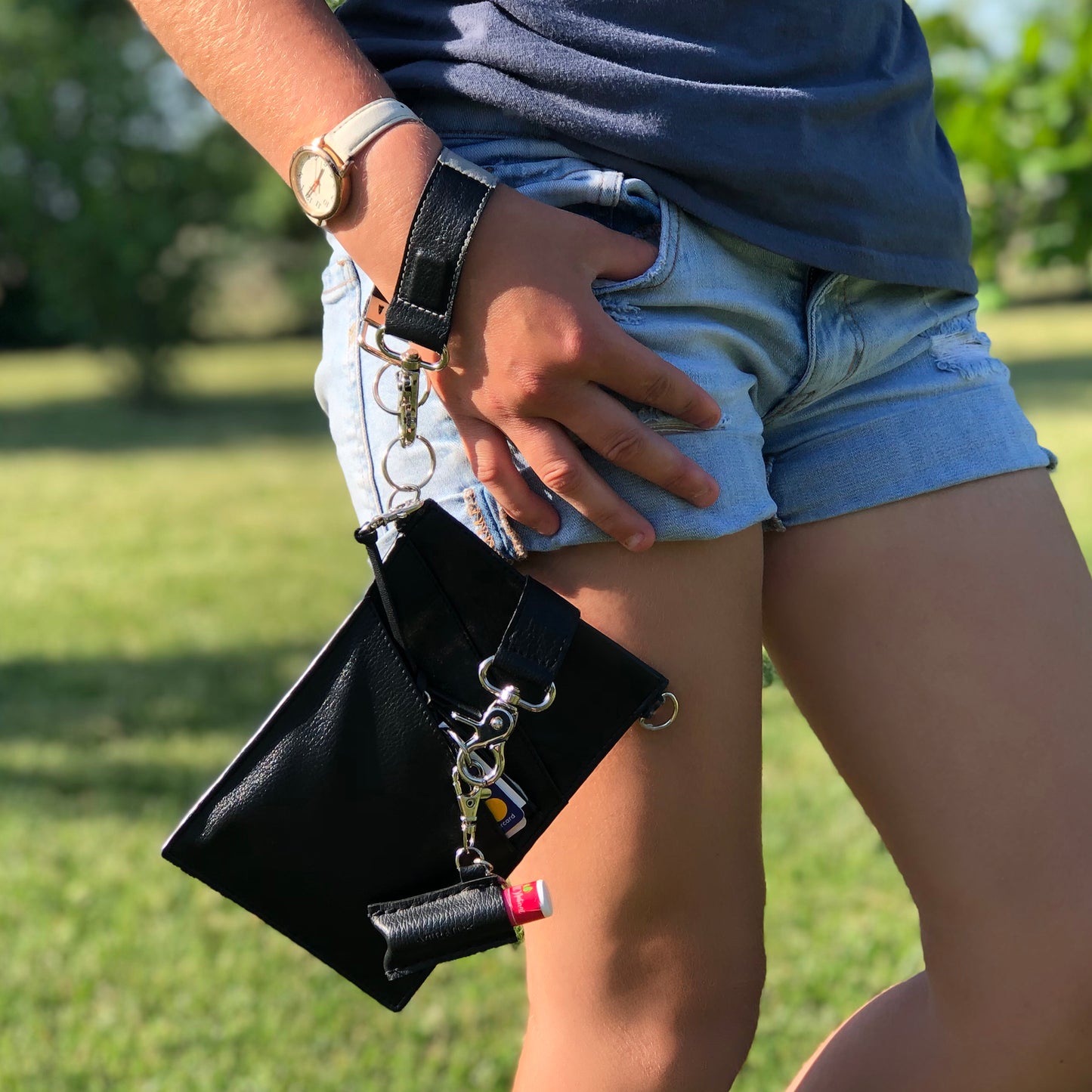 Frequently Asked Questions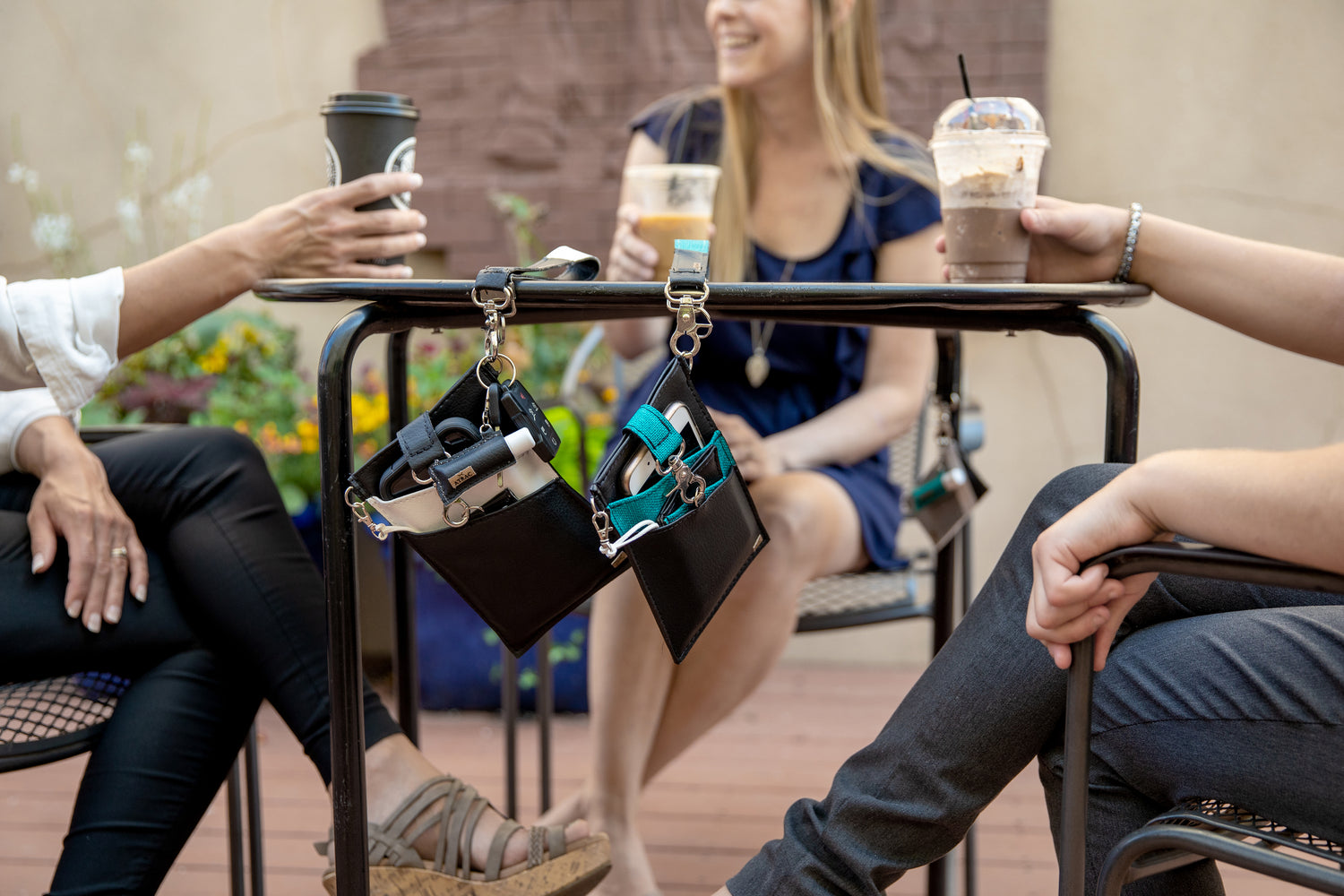 How long does it take to ship my purchase?

The time of purchase to shipping is typically 1-2 business days.
How can I use my magnetic strap?

Stay hands free with the LaVieatrac's exclusive beautiful, soft, vegan leather Mag Strap Mini | magnetic bracelet keychain. 

It's famous for the high strength rare earth magnets that are built into our exclusive Magnetic Straps.

Its sleek look, with high quality vegan leather provides you with a fashionable, luxurious and multifunctional strap that gives you convenience and ease to solve life's daily dilemmas. 

No pockets? The high strength magnets attract through all your clothes  so you can secure it to your yoga pants, work attire etc, with magnetic attraction. Great for keys lip balm, key fob, work badge, teacher badge, and more.

Need an extra hand? Wrap and secure our magnetic bracelet keychain around any of your bag straps such as purse, luggage, backpack etc. Wrap and Secure around chair, shopping cart,  gym equipment, bicycle handle, strollers and so much more.

 No hooks? Affix it to metal with our high strength rare earth magnets to keep your items off the dirty floor. On lockers, file cabinets or in a bathroom. At your favorite restaurant, gym or work,  or just slap it on your fridge so you don't misplace your essentials.

Or you can simply secure the lobster claw hardware to the keyring and wear it as a bracelet.

Connect your keys, wallet, lip balm holder, and any of your essentials so you can do what you love while we hold it all together for you.

Not only does our magnetic bracelet keychain have the durability to hold your items but it's fashionable and multifunctional.

 If paired with our Phone pouch it  transitions into a bike bag. Or insert the Mag Strap through pant loops to create a modern hip bag. 

A Simple accessory made better for you and just about everything you could ever need to carry. The possibilities are endless….
Will the magnets damage my clothing or material?

Nope! The magnets are built in and clamp the material without damaging it.
Will the magnets damage my cell phone?

Our magnet won't affect cell phones. There are many cell phone products on the market that have magnets, like car mounts, cases, and wallets. Our Mag Straps are safe around cell phones.
Will the magnets damage my credit card?

Credit card chips are not affected by magnets. However Cards with magnetic strips, are susceptible to demagnetization. To demagnetize the strip the strip must be in direct contact with a magnet for a prolonged amount of time.
Will LaVieatrac's accessories go through airport security?
Can I take my Wristlet Phone Pouch set into concerts and sports events?