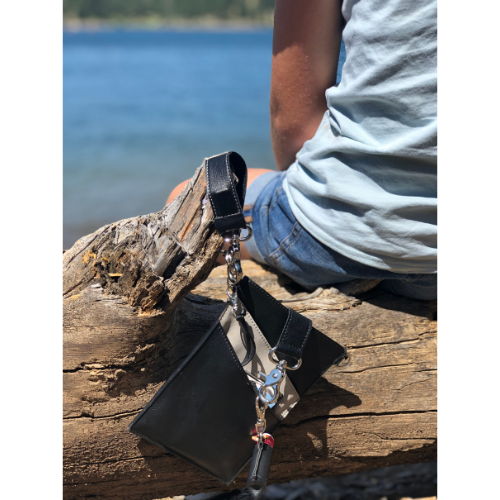 THE LAVIEATRAC BRAND
At LaVieatrac, we're not just a brand - we're a community of people who share a passion for fashion and simplicity. We understand that you lead a busy, on-the-go lifestyle, which is why we've made it our mission to provide you with multifunctional fashion accessories that make your life easier.
With patented technology, (U.S. Pat. 11,805,863) our magnetic keychain bracelet is a simple accessory made better for you and everything you need to carry. Our accessories, including our Cell Phone Holder, Slim Wallet, and Lip Balm Holder, are designed with your modern, minimalist style in mind. We're committed to creating products that not only look great, but also simplify your life with game-changing magnetic solutions.
As we continue on our journey, we're excited to have you along for the ride. Your support and feedback help us to create new and innovative products that meet your needs and exceed your expectations. We're always striving to improve and grow, and we couldn't do it without you.
MISSION
We want you to know that you are a part of something amazing when you purchase one of our straps. We believe that our mission to give back is bigger than just ourselves, and that's why we've made it a priority to make a positive impact. When you buy a strap from us, you're not just getting a great product - you're also helping to support Mission Africa, an orphanage/school in Ghana.
Together, we can make a difference in the lives of children who deserve a better future. We truly believe that children are our future, and by investing in them, we can help create a better tomorrow for all of us. Thank you for being a part of our mission, and for supporting our efforts to give back. Your purchase is helping to make the world a better place, one strap at a time.