The holiday season is here and it's time to gear up with the perfect accessories that will elevate your style and keep you organized on all your adventures.
Say goodbye to the frustration of digging through your bag for keys or cramming essentials into your pockets.
No pockets, no problem

Secure it through clothing, such as yoga pants and work attire. Attach your work badge or keys!

Tired of digging for your keys? 

Great for looping around bags, luggage, backpacks, and more!

No Hooks?

No problem. Affix it to metal with the built-in high strength, rare earth magnets.

Wrap and secure

around chairs, shopping carts, gym equipment, bicycle handles, strollers and more! 

Wear around your wrist.

Like a traditional wristlet.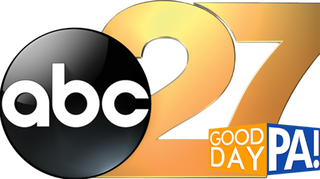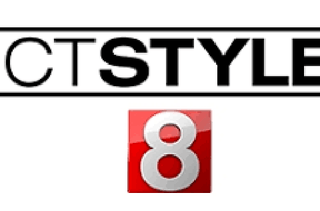 FREE shipping on orders over $50

Ships within 1-2 business days.

Beautiful, soft, vegan leather

Looks and feels like leather.

MONEY BACK 100% GUARANTEE

Love it, or receive a full refund on all purchases.

Mission Africa

For every Mag Strap sold a portion goes to Mission Africa, an orphanage, school in Ghana.
We want you to know that you are a part of something amazing.
When you purchase one of our straps, you're not just getting a great product - you're also helping to support Mission Africa, an orphanage/school in Ghana. We believe that our mission to give back is bigger than just ourselves, and that's why we've made it a priority to make a positive impact.
Together, we can make a difference in the lives of children who deserve a better future. We truly believe that children are our future, and by investing in them, we can help create a better tomorrow for all of us. Thank you for being a part of our mission, and for supporting our efforts to give back. Your purchase is helping to make the world a better place, one strap at a time.
Let customers speak for us
MAG STRAP MINI KEYCHAIN

A MULTIFUNCTIONAL KEYCHAIN

The keychain that is attractive, trendy, fashionable, multifunctional and a lifesaver! Famous for its exclusive design, the Mag Strap Mini | Magnetic Bracelet Keychain by LaVieatrac has 2 built in high strength rare earth magnets, high quality hardwar on both ends, and made with luxurious, soft vegan leather. With its perfect size and style, you'll be ready to replace your old, one use keychain.

SNAP WRAP AND GO

■ Secure your essentials by wrapping the Mag Strap Mini keychain around a bag strap, stroller or shopping cart handle, bicycle, and so much more

■ Secure it through material, such as yoga pants, jean jackets, backpacks or purses with the magnetic attraction of the magnets

■ Connect it to metal to keep your items off the dirty floor when there are no hooks at your favorite restaurant, or in a bathroom

CONVENIENCE IS KEY

■ Keep yourself organized and put an end to the endless digging your bag for your keys.

■ Never be caught without pockets and no where to put your essentials. Our Mag Strap keychain is a magnetic strap that keeps all of your essentials together.

■ Attach your keys, cell phone holder, wallet, lip balm, hand sanitizer, key fob, work badge, teacher badge, flashlight, mace…the possibilities are endless.